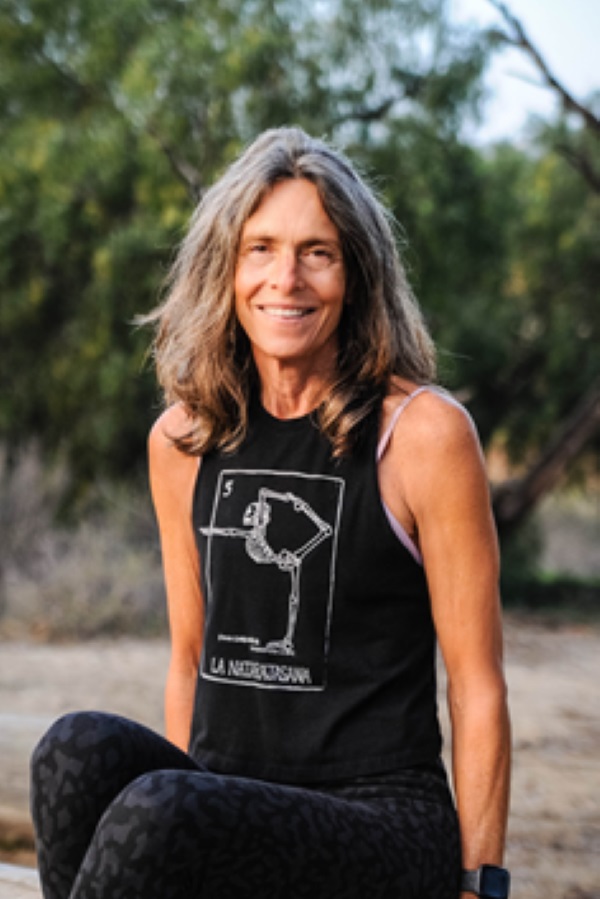 Experience
Holly Gastil brings with her over 28 years of yoga practice.  Her mentors include Tim Miller, the founder of Ashtanga Yoga.
Certifications | Education
Holly has taught Ashtanga since 2002, first at Frog's, then apprenticing at The Ashtanga Yoga Center (AYC) with Rich and Tim, then teaching led classes and Mysore. She assisted Tim Miller in many Primary, Intermediate, and Advanced A teacher training's at AYC, as well as led many workshops. In 2019, she assisted at the Ashtanga Yoga Confluence in San Diego, and helped carry on AYC's Teacher Immersion in Tim's absence.
Area of Expertise
Holly is always open to questions, thoughts, and suggestions about the practice, and she believes working together with the students is the best way for both the student and her to learn. Her hope and goal going forward is to share Tim and Rich's lighthearted openness to the practice, so there is Sthira (steadiness, strength) and Sukha (happiness, joy, ease). Holly believes the practice brings flexibility, not only physically, but also mentally to prepare us for changes in the body and life.
Pinch of Personality
Holly is not a naturally flexible person and struggled with every pose, after those first few classes with Tim, she was hooked.