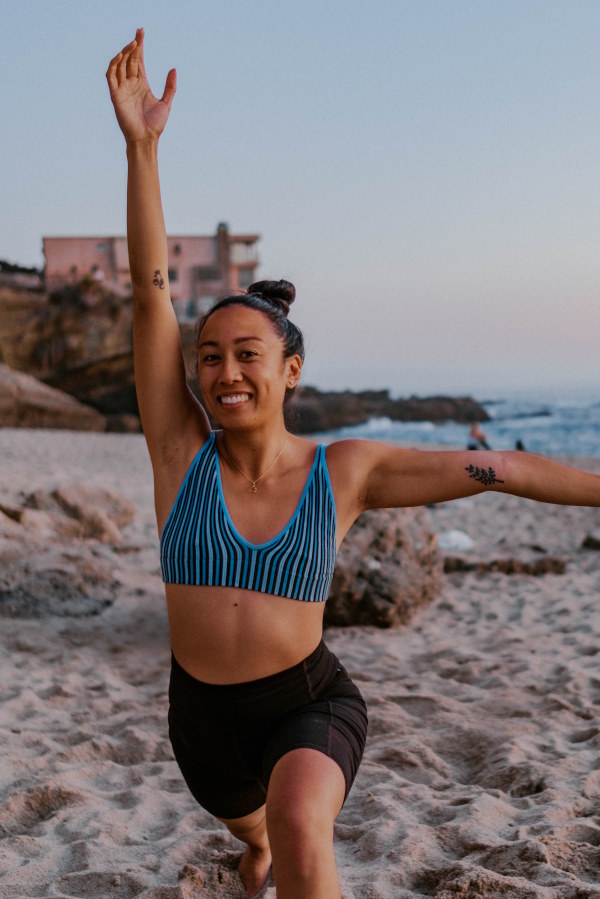 Experience
After years of working a desk job in combination with previous injuries from car accidents, Ashley learned through chronic pain how critical it is to prioritize intentional embodied movement and TLC – tender love and care for her mind & body. She has a love and curiosity for movement which has led her to have a passion for teaching others to learn new things and explore what they are capable of. She loves guiding beginners and witnessing their growth in mental and physical strength, and most importantly their positive belief in themselves.
Certifications | Education
Ashley began her yoga practice in 2016. While exploring different styles of yoga and movement, she quickly discovered her passion for the playfulness of aerial yoga and the connection of partner acro yoga. Ashley went on to complete various training programs, including Aerial Yoga, Acroyoga Fit, and Partner Acrobatics. Additionally, she has trained in Partner Therapeutics, and Thai massage, and interned at a Postural Alignment Physical Therapy clinic. Ashley has a background in engineering from the University of Florida that has helped her understand and appreciate biomechanics.
Area of Expertise
Ashley's personal journey to realign and reconnect has led her to focus on functional movement, balance, postural strength, and alignment. She encourages others to connect with their mind and body through curiosity and playfulness, believing that a variety of movement daily is one of the best ways to treat ourselves and our bodies well and with love.
Pinch of Personality
Ashley loves awakening the playfulness, creativity, and joy in herself and others. She is a Filipino-American, born and raised in Miami, Florida, and loves dancing, dogs, and traveling. Ashley is an advocate for health and wellness, sustainability, and inclusivity. She believes in embracing the full human experience. Ashley is a student of life and everything is her teacher.