PEOPLE & PET NUTRITIONIST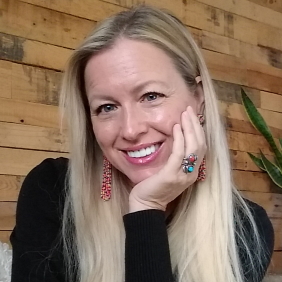 Experience
Jenna has a deep connection to the earth, real food and love of animals that translates into her practice and well-being for people and pets. Her educational/experience background paired with her connection to leading nutritional companies, formulators, and experts allows her to develop personalized and balanced nutrition programs for individuals (pet's included) without ever using a cookie cutter approach.
Certifications | Education
Jenna is certified in Massage Therapy – Eastern/Western, Clinical/Holistic Nutrition, Equestrian Personal Training, Meditation/Breath Work, and Kum Nye. Jenna is also certified in Equine & Canine Massage, Bodywork/Energy,Clinical Pet Nutrition, and Animal Communication/Telepathy/Behavior.
Area of Expertise
Jenna has developed specialty programs as part of her practice including afour part lymphatic program which is excellent for body contouring, cellulite reduction, post surgery recovery, athletic performance, reduction of scar tissue, relaxing tight muscles and fascia along with general well-being while supporting the immune system. Jenna's love for all four legged friends has inspired her to specialize in holistic health care for animals through the application of sound nutritional advice and manual therapies.
Pinch of Personality
Jenna enjoys exploring the arts. When she's not creating animal treats and new recipes, she enjoys spending her free time outside exploring it through a camera lens and putting her pen to paper. She regularly submits articles and short stories as an outlet for her artistic expression.